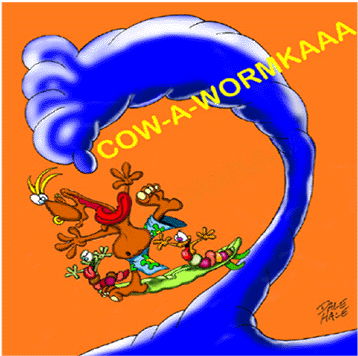 WORMS WITH ARMS??? Get outta here!
I'm tellin' you I just saw a bunch
of 'em comin' this way!"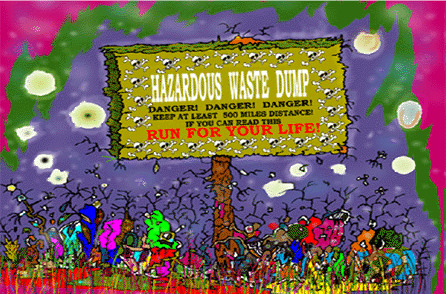 No one is sure what caused it. It could
have been a colony of worms that bored
through the liner of a hazardous waste
dump. Or maybe it was just a spurt in
worm evolution, but suddenly worms had
arms and the world was about to change.